Welcome to day two of the 30-day writing challenge! Today's topic being: five things I cannot live without. I'm sure all of us have certain items or things in our lives which we use daily or can't imagine living without. For the purpose of this becoming just a tiny bit interesting, let's just assume I don't need food or personal hygiene products to survive. Are you ready for the top 5 most beloved items/things in a random woman's life?!
---
Item 1: Music.

How basic! Everyone would include this point on their list. Yes I admit, not very imaginative, but essential to me! There's not one person on this planet who doesn't like music, it's something we cannot live without. We can use it to make us feel better, to underline our good mood or to console us when we're feeling down. I personally love all different kinds of music like e.g. rock, forró, mainstream, reggaeton, samba, Cuban, indie, … and it doesn't stop there. Normally when I'm walking around town with my headphones on, I tend to daydream and imagine myself dancing through the city! Kind of like Maria from The Sound of Music. Hehe.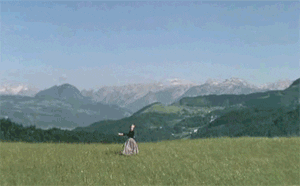 Item 2: Journals and planners.

Yes I'm an organizing junkie! Phew feels good to have said it. I love to write down anything: appointments, birthdays, concert dates, thoughts, fears, ideas – it all has to be written down! Otherwise I fear my head would explode… I've been a diary gal since the age of 10 (I got a Harry Potter diary for my birthday) and have since then written more than 8 full books about everything that's been going on in my mind for the past 14 years. It has a calming effect, writing everything down. There's certain things that I can't tell certain people, so the note book is where it all goes. It helps me organize my thoughts when I feel stressed and overwhelmed – it's also quite entertaining to read the thoughts of teenage Isabelle today.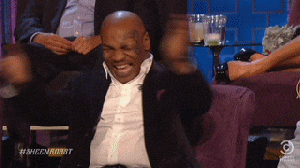 Item 3: A camera.

Obviously! This is a pretty random item but taking photos has become a big hobby of mine and an outlet for my creativity. I also love the editing part afterwards. On this blog you will only see photos that were taken (except the ones I'm in) and edited by myself.
Item 4: Havaianas.

And they have to be this exact model, too! Not only are they perfect for the holidays in, say, Hawaii, but! The reason I love this model (and have it in two different styles, too) is that they are perfect for dancing! I've been dancing forró (uh, what?) for a few years now and after having tried multiple ballerina and jazz shoes I have found Havaianas to be the most comfortable option to dance in! They stay on your feet, don't crush your toes, let your feet breath and look super cool. By the way: in forró women don't wear heels. Only disadvantage: they don't protect your feet from being stepped on. Ouch!
Item 5: Dancing.
This one deserves a point of its own. I am in love with dancing. It is my biggest passion and something I have always been doing. It all started when I was a kid and one of my friends wanted to go to a hip-hop class. I joined her and discovered my love for moving my body to music. Later I jumped from ballroom dancing to zumba, salsa cubana, bachata, reggaeton and a few years later to forró where I have been stuck ever since. If I had to pick one thing from this list that I could keep and had to give up everything else, it would definitely and without any doubt be dancing. Havelock Ellis describes dancing as follows: Dancing is the loftiest, the most moving, the most beautiful of the arts, because it is not mere translation or abstraction from life; it is life itself.
And he is right.
Lots of love,
Isabelle