Ah, the dear family. Normally and in the best case a support system we love and should be thankful for, but unfortunately too often taken for granted. Of course one should always cherish his relatives and show affection and appreciation, for we don't know how much time is left with them on this planet. However, we often cannot help but get annoyed with them from time to time. This might even be more so the case when one still lives with his parents in his twenties.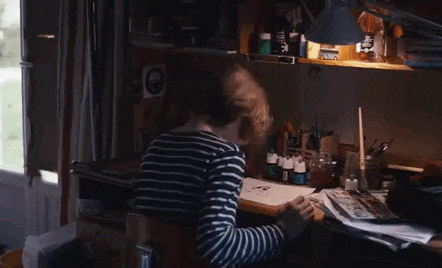 As for myself, living with my family is a challenge. Living with them when I was still a student was okay, bearable. Moving to another city to study at university was a relief and a glorious time of independence and rebellious freedom. Traveling by myself for almost four months after my bachelor's degree was heaven. And: moving back home afterwards to live with my parents and sibling was horror.
Yes, I love them. Individually. That's the point. When we are all together, we get annoyed at the tiniest things the other person does. It's become a challenge living with your parents after you've had a taste of freedom, of not being supervised and told what to do. Going back home for me felt like a step backwards. So, how does one survive this hopefully limited time back home?
First of all, don't argue. You are still a kid in your parents' eyes and if they give you  (unwanted) advice on whatever topic, just accept it. It doesn't mean you have to act on it. It's not worth arguing because they will always know better. I mean, after all they're already (more than) half a century old! They can't be anything other than drunken with wisdom…
Secondly, don't take stuff personally. After coming home from my 4-month trip, my parents somehow assumed I would take a position in the house as a cook. They thought that, me being an unemployed graduate with supposedly lots of free time on my hands, I could cook for my siblings during the week and take care of stuff in the house when they are at work. I asked myself: how did my siblings not starve to death while I was away traveling? Since they are only one and two years younger than me, one could assume that they would know how to prepare a meal for themselves…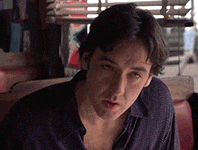 Spend as much time away from home as possible. If you have lived on your own for a few years like myself, you get used to no-one wanting anything from you. Oh, I cannot even describe how much I love it when no-one bothers me with boring information or requests! Look for a job, an internship or, in my case, postgraduate studies in another city/country in order to escape from hell your lovely family. In the evenings, go to the gym, meet friends or take on a hobby that requires you to be anywhere but home.
I love my family, but I feel we get along better when we don't live under the same roof.
Hang in there!
Isabelle