Today, I am tired. This morning I wrote the TOEFL exam which took four hours. So for my 3rd entry for the 30-day writing challenge, I picked a no-brainer topic: I will put my music player on shuffle and write down the first ten songs that will pop up. I have not prepared this list and will shuffle as I write this entry, so let's hope there won't be any long forgotten and embarrassing songs popping up from my playlist!
Let's shuffle!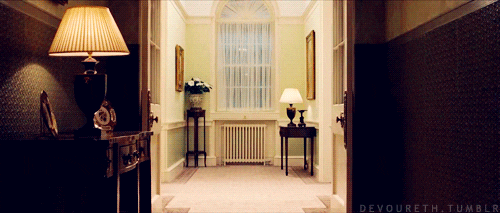 ---
Song #1: Nosso Xote (by Bicho de Pé)
Awwwwww it's a xote! A slow and romantic one! A xote (Portuguese, pronounced "shaw-chee") belongs to and is a type of forró dancing, a Brazilian couple dance I mentioned in my previous blogpost. You can take my word for it if I tell you that this is by far not the only forró song in my playlist…
Song #2: Pipoca – Ao vivo (by Ara Ketu)
Another Brazilian song, haha! Last year in February I travelled to Brazil and stayed in Salvador da Bahia for the Carnival where I heard the song for the first time. My friends and I were following the circuit, together with thousands of other people we were dancing behind the trucks playing loud music. It was so much fun!
Song #3: Don't Be Cruel (by Elvis Presley)
Of course The King cannot be missing in my playlist! Elvis' voice is so unique and his Rock-'n'-Roll songs are my favorites!
Song #4: From The Inside (by Linkin Park)
I don't think there's any music genre missing in my playlist… Linking Park was one of my favorite bands when I was a teenager and back then a friend and I event went to one of their concerts in Munich. Unforgettable!
Song #5: Uptown Funk (by Mark Ronson & Bruno Mars)
I have to admit that I'm a ginormous sucker for Bruno Mars. Last year my bestie and I went to his concert in Munich and it was, pardon my French, f*cking amazing!!! It was one huge party, the choreography Bruno and his musicians performed was amazing and Bruno is such a talented singer! I loved every single minute of the concert (and excuse me, but how cool is the choreography in the music video to Uptown Funk?! Dooooope.).
Song #6: Irreplaceable (by Beyoncé)
This is a nice song… I'm not a Beyoncé fangirl though so I don't listen to her music much. One day I downloaded a few of her albums onto my phone but I don't really know why. They take up a lot of memory and I hardly listen to them… I should delete some of her songs.
Song #7: Money For Nothing (by Dire Straits)
Oh yeeeeeee baby! It is thanks to my dad that I listen to the Dire Straits. This song in particular is super cool, just listen to the electric guitar. I mean, right? Music was so much better back then! Haha.
Song #8: History (by One Direction)
This is a catchy song OK?!
Song #9: Drank & Drugs (by Lil' Kleine & Ronnie Flex)
Not very bright lyric wise but the beat is so catchy…
Song #10: Lapdance (by N.E.R.D)
Remember when I told you that I went to a Linkin Park concert in Munich? Well, N.E.R.D was their opening act! They really hyped up the crowd with their hip-hop tunes and spread such energy! After the concert I immediately went to buy two of their albums. I was sold.
Thanks for checking out ten random songs from my playlist! If you're interested in following me on Spotify then just let me know! 😉
Lots of love,
Isabelle