It's day five of my 30-day writing challenge and I am writing about my favorite topic!
Solo traveling!
This is a topic I'm very passionate about. Have you ever traveled alone? Like, just you and your backpack? If not, do you think you could do it? What is holding you back?
In German we have the term "Fernweh". It basically means you're feeling the opposite being home sick. I often experience this feeling of wanting to be somewhere else, to see something I have never seen before and to explore new places. In the past I often tried to plan trips with my friends, but a lot of times they never actually happened because either my friends or I didn't have time or money. So at some point I took the decision to just go on my own. And that's how I got hooked on solo travel.
I wrote this blogpost to inspire you to go travel by yourself, too, and to see the world with open eyes and an open heart. Here are my top 10 reasons you should go travel solo!
---
1 – What is a comfort zone?
During your travels you will experience a lot of moments you never expect would happen to you. One of my craziest experiences was a two-day-one-night-trek that I did in the jungle of Taman Negara, Malaysia. The day before we took off into the jungle, the tour organizers told us that it would be an easy hike. Never would I have imagined to see a bear cub crossing our path, to which our tour guide's reaction was to run away in fear, and to continue trekking through the jungle sweating, across muddy paths (we had to throw away our shoes afterwards) being eaten alive by leeches and swimming through pools of brown water up until our necks! I can't even begin to tell you how awesome it felt to take a shower after this ordeal…
2 – You learn to be independent.
Grab a fellow solo traveler, go buy some water and snacks, rent two scooters and off you go explore waterfalls, jungles and beaches. It's your only option if you want to get out there and see something. Make it happen for yourself and don't be scared.
3 – Me, myself and I.
It is healthy to do something for you alone, without thinking about what others might want or not want. In fact, we should all do it a lot more often, making ourselves happy! On Tioman island I rented a tiny hut from an endearing old grandpa called Abas for almost a week and all I ever did there was lie on the beach or in a hammock strung between two palm trees, swim in the ocean and go diving. That's it. I spent some me-time and I didn't feel the tiniest bit guilty for it.
4 – It makes you brave.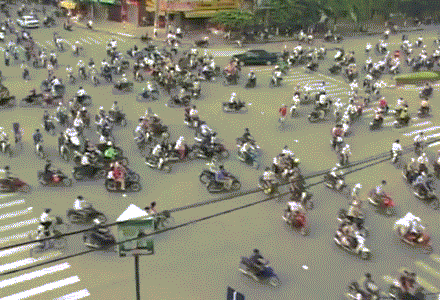 Ever drove a scooter in George town, Malaysia, or in Vietnam? It will make you cherish your life so much more. I had never before ridden a scooter and I thought it was an excellent idea to try it in George town for the first time in my life. Basically, what I had to do was to just forget about all the rules I had learned in driving school and to just go with the flow, to honk whenever something or someone was in my way and to push my way through the hundreds of other drivers around me. Never let them sense your fear, they will eat you alive.
5 – Travel light, thank me later.
One could assume that by now, after having travelled solo for multiple times, I have mastered the art of packing light. Well, every time I am abroad, I realize that I have not. Nope, not even close. You will learn to only pack necessities, no fancy clothes, no heels and to pack for different weather conditions. And make-up? Gosh I wish I would've left that stuff at home! On my last trip I used mascara and lipstick exactly one time, keep in mind I was traveling for approx. four months. I guarantee you that you will always throw something away on your travels. But: with every trip you learn!
6 – Be stunned by the beauty of mother earth.
I am serious. You will not understand how precious this planet is until you find yourself standing in front of a glacial lake for the first time and all you can do is stand there crying, dumbstruck.
Tasman Lake, New Zealand.
7 – Discover that the world is not scary.
You will find friendly faces everywhere. I have travelled on my own to Brazil, Malaysia, Singapore, Australia, New Zealand, the USA and to Vietnam and there has never been a moment on these trips where I was in danger (except maybe for when we encountered that bear cub in the Malaysian jungle!). I have been invited to an Indian wedding. A group of Malaysian hikers took me with them in their car from Taman Negara to their hometown Melaka and paid for my meal when we had lunch. A group of twenty people I had never met before celebrated my birthday when I was in Sydney (note: it was not my birthday). And these are but a few incredible experiences!
8 – Make friends all over the world.
After my travels I am lucky to say that I now have so many friends all around the world. It makes me feel connected to the world – I will always have a place to stay when traveling abroad and the same applies to my newly found friends! On my last trip I made friends in Taman Negara, met two Germans in Melaka, got befriended with Abas (the grandpa renting his hut), found crazy new friends in Sydney, New Zealand and met three incredibly lovely German girls in Vietnam as well as one Singaporean and one English girl. In a few days I am going to Berlin and meet a friend I made while travelling through Vietnam!
9 – You'll discover that you love hostels more than hotels.
Feeling lonely? No worries my friend, book yourself a bed in a dorm and you will make new friends in no time. You might even find yourself a new travel buddy if you're lucky! This is what happened to me in Da Lat, Vietnam. I got befriended with three German girls, a Singaporean and an English girl. We also continued to travel together for several days, with the girls even for two weeks or more!
10 – Become confident as hell.
Suffering from self-doubts? Do you feel weak, misunderstood and/or as if you need to change something but you don't know what exactly? Go travel on your own! Meet people from countless different places from all over the world, hear their stories, their struggles. Realize that yours are insignificant and that others have experienced so many crazy things. You will find yourself wanting to be like them, to dare something, to overcome your fears! When I was in New Zealand I went skydiving. And I'm afraid of heights, for god's sake! I strapped myself to a beautiful stranger and jumped out of an airplane at 12,000 feet (a bit more than 3.600 meters)! I hyperventilated as hell when we jumped, but hell, it was so worth it!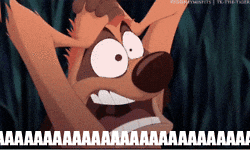 ---
You see? Sometimes it gets a bit scary, but afterwards you will have great stories to tell and some amazing memories to think back of. But I warn you: once you get started traveling on your own, you will get the travel virus, as we solo travelers call it. You will get hooked and as soon as you arrive back home, you will dream of the next country you could visit. Oh, the possibilities!
Solo traveling makes you feel that you are alive.
If you ever want any advice on solo traveling, don't hesitate and contact me! I will be most happy to help.
Lots of love,
Isabelle